Basic Principles
Registered by the Minister of Health, Labour and Welfare (MHLW) as an organization that produces reference standards, the Pharmaceutical Reference Standards Center of the Pharmaceutical and Medical Device Regulatory Science Society of Japan (PMRJ) produces and distributes Japanese Pharmacopoeia (JP) Reference Standards and other compendial reference standards of Japan. Those reference standards serve as national standards in the qualitative and quantitative evaluation of the quality of pharmaceuticals and other products, and thereby play a critical role by providing the basis for guaranteeing the reliability and objectivity of test results. The Pharmaceutical Reference Standards Center of PMRJ engages in its reference standard work with full awareness of its great responsibility to produce and distribute such reference standards with assurance of their quality. (Our Mission and Activities)
Quality Assurance System
PMRJ has constructed, and is operating, a management system to correctly implement all of the work processes from direction by the MHLW to produce and distribute reference standards.
Reference standard candidate materials undergo quality testing by PMRJ and at least two other laboratories, and then must be approved as reference standards by the expert committee for reference standards evaluation, which is composed of external experts, on the basis of the test results.
ISO/IEC 17025
To ensure the reliability of its test results, PMRJ Osaka Office, the Department of Reference Standards has obtained ISO/IEC 17025 laboratory accreditation, which serves as proof of the technical ability to carry out quality testing properly.


Summary of Accreditation

| | |
| --- | --- |
| Accredited facility | Pharmaceutical Reference Standards Center, Pharmaceutical and Medical Device Regulatory Science Society of Japan |
| Standard applied | JIS Q 17025:2018 (ISO/IEC 17025:2017) |
| Accreditation No. | RTL04370 |
| Scope/field of accreditation | Food and drug testing |
| Accrediting organization | Japan Accreditation Board |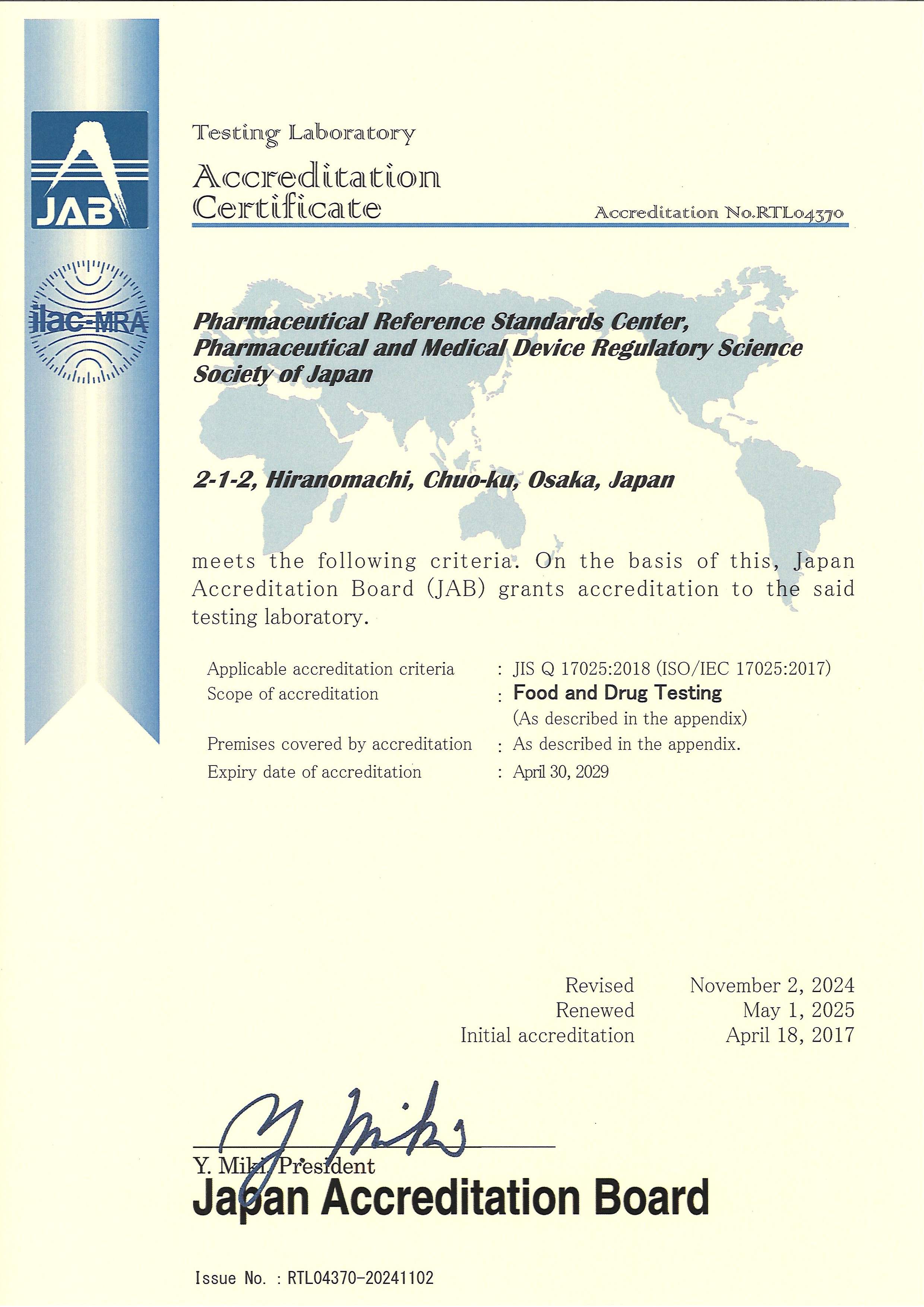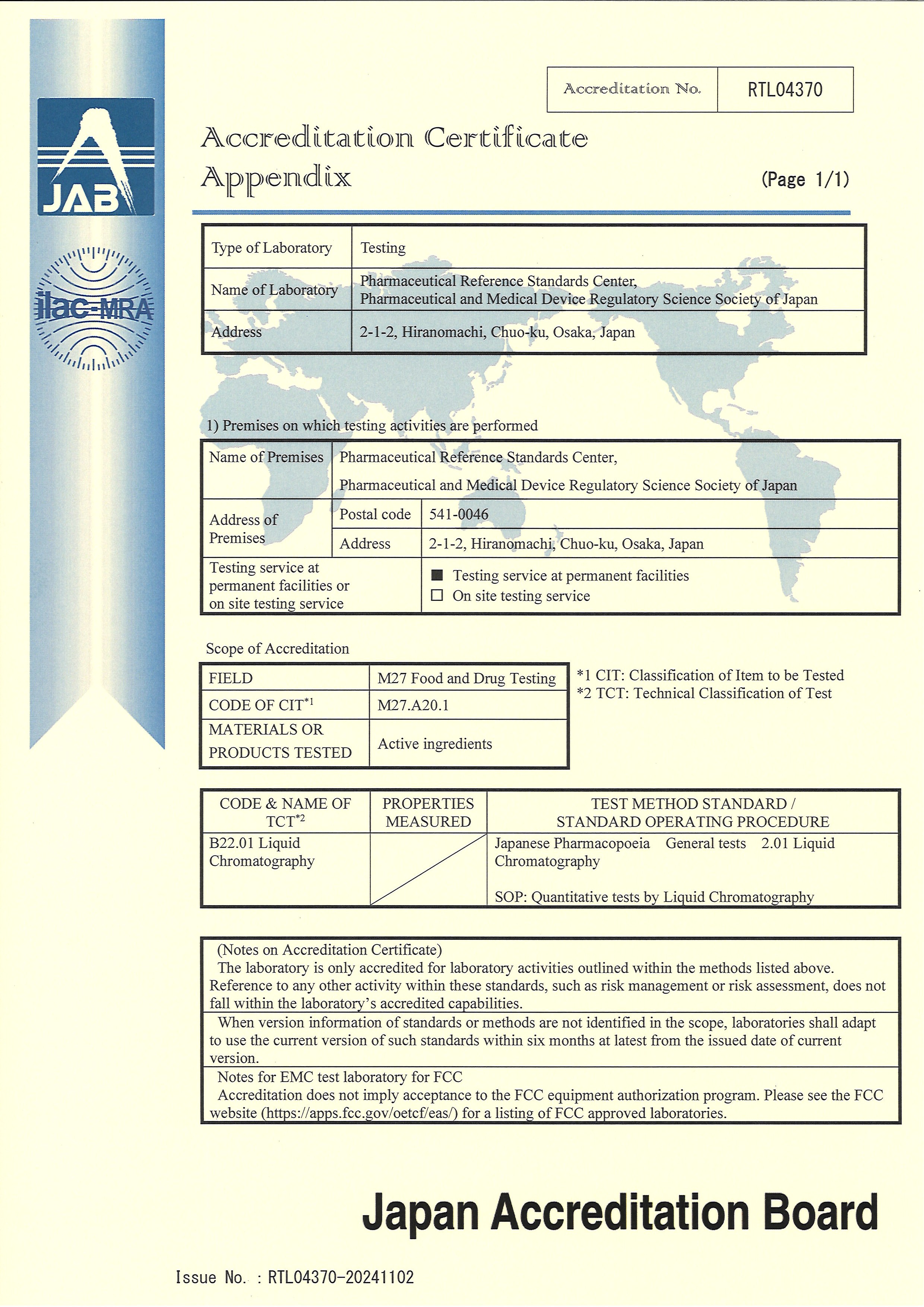 Approach to Quality Control
By participating in proficiency testing sponsored by the European Directorate for the Quality of Medicines and Healthcare (EDQM), PMRJ has been striving to ensure that its ability in analytical technology is at the international level. In addition, PMRJ assures the reliability of quality test results by having multiple organizations perform quality testing of reference standard candidate materials and then comparing the test results among the organizations.